In cooperation with Solaga
A place where architecture, details and natural location, with a fabulous first line ocean view, interact with luxurious accommodation. This resort is developed for those who desire a life of comfort.
Privacy • World Class Luxury • Waterfront Living
Horizonte Club offers you open and inviting accommodation. The generous window sections facing toward the ocean provide a wonderful flow of light and a boundless relationship between the outside and inside.
The centre of Nerja's old town with folklore and street musicians is right at your doorstep. In spite of this, you experience complete silence, privacy and safety at the very moment you close your front door.
Get access to all the qualities which staying at the edge of the Mediterranean offers – such as preparing the evening's dinner in the outdoor kitchen, enjoying long sunny days on the terrace and the luxury of swimming in the heated infinity pool in the middle of winter.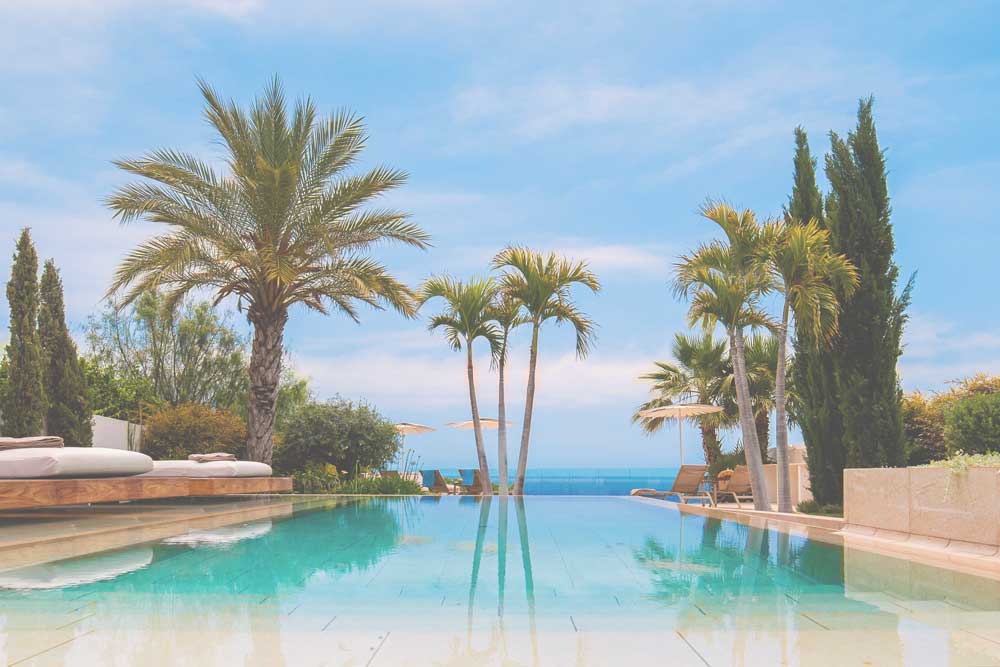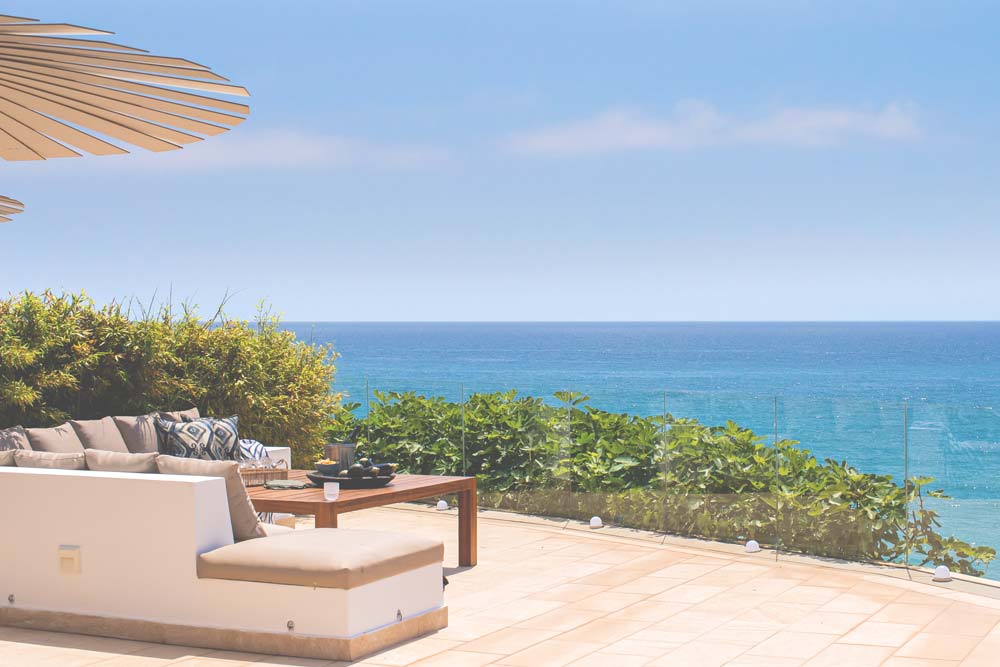 An absolute haven. Highest standard of furnishings, equipment and service. Big thanks to Steffen and the Team.
This was a real highlight of our trip to Spain. We loved Nerja and felt we hit the jackpot with this condo. Everything was prime including Steffen. Dry responsive and lots of tips. The views were epic and fun to watch the dolphins.
We stayed at the Miro last week with friends. This is a fabulous apartment on the ground floor with its own patio and two steps down to the beautiful pool and overlooking the sea. So peaceful (apart from deliveries in the street first thing in morning) you would never believe all the great restaurants and narrow streets are footsteps away. This apartment is right in the centre of Nerja so everything is within walking distance. Thank you Ruben for your friendly texts checking everything was okay. A holiday to remember.
A beautiful apartment with great facilities in a fantastic location. Amazing views from the private terrace of the ocean and the pool. Everything was spotless and the beds were incredibly comfy. Will definitely stay again.
Great place perfect location. Apartment is the best I've stayed in ever 10 out of 10 could not fault it.
Horizonte Club is a marvelous new development in the very centre of Nerja whilst also being in a prime, stunning location on the very edge of the ocean. The apartments are superbly fitted out with top of the range appliances and lovely living quarters. The views from the balcony are superb as is the beautiful shared pool area with generous numbers of sun beds and sitting areas around it. Finally the service before arrival and during the stay from Steffen was exemplary. All in all a truly memorable visit.
Step into our tranquil world of comfort and bliss